I'm linking up again with my pal
Shannon
for Challenge your Closet.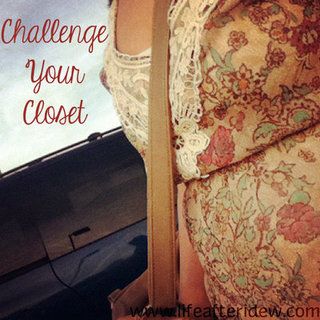 This week I had substitute teacher orientation for the school district Chase will most likely be going to. I wanted to look professional. I pinned this working girl outfit collage and wanted to try to wear an outfit inspired by it. I liked the white with khaki. This shirt is one of my most professional looking white shirts. I also wore heels which I wouldn't normally choose. 
Saturday morning I was supposed to go to a playdate but ended up being too busy packing to go out of town. This is the outfit I picked to where to the playdate and out of town. I was inspired by this
styling a basic white t blog post
. I ended up wearing a beige tank because the white t that was clean had a stain (mom life!). It was over 90 that day so I didn't wear my jean jacket. I'm thinking if I do this outfit again I might try tucking the tank or white shirt in. 
P.S. My bathroom floor is always a distaster (mom life)!