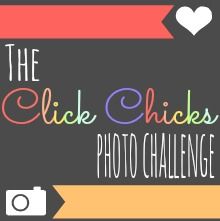 Time for another wonderful click chicks pic. It is Tuesday 5/28. I was emailing the other girls about topics for June and browsing photography stuff on pinterest and I looked outside and saw the most beautiful clouds. I thought I should run outside and take pictures of them for this week's challenge. Then as I was taking pictures of the clouds I took a picture with the sun peeking through and thought it turned out really cool so I tried to get a picture of just the sun. What is better than a picture of the blazing sun to represent the warm summer weather?
I'm kind of obsessed with this picture! No editing. So fun!
The schedule for June is:
June 6th- rule of thirds
June 13th- close up
June 20th- dad
June 27th- upside down
July 4th- red, white, and blue
Link up!