I can't believe it is February 1st (my birthday) and I'm just getting around to talking about what I got for Christmas! My wonderful husband surprised me with a Canon Rebel!!!!!!
I'm sure I've talked about how I wanted a dslr on here before. I am obsessed with my beautiful child and I am so glad I now have a camera that can capture how blue his eyes are. Everyone told me when I got it that I had to get out of auto. At first I didn't understand. It took great pictures in auto. But now I've read a few things on pinterest and I see that it can take even better pictures manual. I started giving myself a setting or skill to attempt and after about two ran out of ideas and inspiration.
So I thought why not get some of my fellow dslr bloggers to help me out?! And the click chicks link up was born!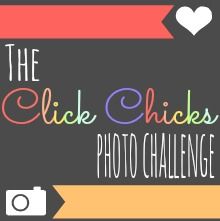 So here we are...
Ivy from
Little Woman, Little Home
Lindsay from
Eat, Wine, & Be Merry
Rachael from
We're Ready For Roots
Jessica from
Heart On Homestead
and myself here to host a weekly linkup where we will be capturing specific shots each week and coming back here every Thursday to share and compare. This is us breaking out of the novice photographer mold and trying to up and improve our skills and have each other to lean on.
Our first linkup will be Thursday.....
February 7th, 2013
and our first challenge will be
A SELF PORTRAIT.
This way we'll all be able to get to know each other and share a little bit about ourselves, our blogs, and our cameras. I'm excited and hope to see a great turnout. Feel free to grab our button and spread the word....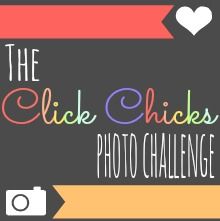 And don't forget to come back next Thursday for our first official link up!!!