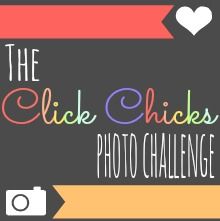 I will admit I totally forgot about this challenge this week until Tuesday night. So Wednesday after work I got out the camera and took some pictures in the backyard. There wasn't a lot to take pictures of. We might need to do this theme again in the spring!
Speaking of which we made up a schedule for you all:
week 4 Feb. 28th- water
week 5 Mar. 7th- shadows
week 6 Mar. 14th- green
week 7 Mar. 21st- sunsets
week 8 Mar. 28th- window
week 9 Apr. 4th- bokeh (blurry background)
week 10 Apr. 11th- Silhouettes
week 11 Apr. 18th- happiness
week 12 Apr. 25th- black and white
Ok, on to the picture!
I'm slightly obsessed with blurry backgrounds or bokeh as Jessica told me it is called. Love that I got it with this shot.
Link your nature pictures up, go check out the awesome posts by my fellow click chicks and come back next week with water pictures!!!