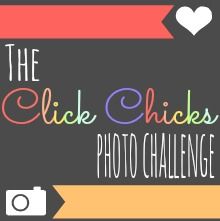 I have never taken a photography class. My fellow co host Jessica recently had one of her photos critiqued on a photography blog. People mentioned "the rule of thirds" and I had to google it. My goal with this link up is for all participants to learn as much about photography and practice with their camera as much as possible.
I definitely wanted to have "the rule of thirds" as a theme for the link up since I thought there might be others that didn't know the rule. This is what I found about the rule, "The basic principle behind the rule of thirds is to imagine breaking an image down into thirds (both horizontally and vertically) so that you have 9 parts. With this grid in mind the 'rule of thirds' now identifies four important parts of the image that you should consider placing points of interest in as you frame your image. The theory is that if you place points of interest in the intersections or along the lines that your photo becomes more balanced and will enable a viewer of the image to interact with it more naturally. Studies have shown that when viewing images that people's eyes usually go to one of the intersection points most naturally rather than the center of the shot – using the rule of thirds works with this natural way of viewing an image rather than working against it. Read more: http://digital-photography-school.com/rule-of-thirds#ixzz2VRnbw6Nm"
I am obsessed with the day lilies in our garden. I keep telling people we are going to be on the mother's day garden tour soon. I love being able to just step outside and get great pictures.
I think I cropped this picture 20 times and I'm still not sure if I got it right!
Next week is close up. Link up!